Hello everyone! I hope everyone had a great week. Mine has be filled with mommy duties, wifely duties and work... where I have been sorting shoes... resorting them throwing freight and more freight and even moooore freight.
As a New Team Lead Going into this department I knew that there would be a lot of work and changes to make which leaves me right now with not a whole lot of time to my self.
Sigh.
I some times do miss my old HR days where all day I would be at a desk sorting papers. (Plus I miss my totally awesome boss I had. ;D )
So anyways... I have a short day on Sunday which I then will answer all of your comments by email and hopefully try to visit as many of your blogs then.
I think I will be making that the official "reply to you" day... at least until I get that shoe department in tip top shape which hopefully will be by the end of the month.
Wish me luck!
Here is my week in pictures...
15/365
Click HERE to see the before and after of the 3 mugs.
16/365
Want to know how to do this or what it is? Go HERE.
17/365
These have to be my one of my favorites this week... I did not add color to this... its the wall behind it. all I added was the... well some of the bokeh other then that is pretty much SOOC.
18/365
*I just need to clarify that this is NOT engagements of my sister and her boyfriend (she made me say that lol.) I used them for practice for an up coming shoot I have.
19/365
This is completely SOOC
20/365
I love his cute smile. But I begged him to smile which after 50 shots of this I got one that looked cute. Ugh...
Now for the TOP 5:
I love Love this photo. Its so wonderful it has a story to it which makes me want to know what it is. It stood out to me instantly. Just lovely.
Wow... This is a beautiful cat. I love how you can tell that its so soft. I just want to pet it. What I love about the photo is that its so crisp, clear, sharp & soft all in one.
W O W!
This made me giggle. Reminds me of our puppy that we had to put down last year but in a good warm I miss him kind of way. That nose is so detailed and sharp. Love LOVE it. :)
I am a sucker for macro shots. I love how you can make something you see everyday into art. Which she did! I would hang this on my wall. The colors the details. its stunning.
First off I love that it looks like it was taken with a cell phone or at least made to look like that. (I get the some of my best most favorite shots with my cell phone.) This is such a cute adorable photo. I really love it. it goes to show you it doesn't matter what type of camera you have it matters on how you see the world.
Congrats guys!
Make sure you all grab your TOP 5 button!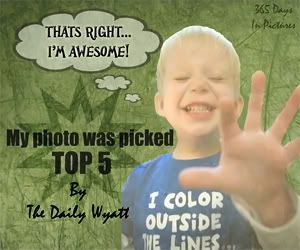 Here are the guidelines please make sure you read/follow them.
also linking up to