Hello everyone! I am glad that your back! This week I didn't really get all creative with my camera because I am sick. I have the cough, sneeze, runny nose, throw up until I about die type of sickness but I still had to do my motherly duties and go to work which by the time I got a moment to myself I went to bed early which left me with no energy to care what type of pictures I really took.
So Sorry in advance-
49/365
50/365
(can you see Wyatt's smiling face? giggle... )
lets say this is 51/365
(when really I missed that day this is another shot from 50/365.)
52/365
53/365
54/365
55/365
Now for the Top 5 Winners from Flickr.
*Remember that is the only place that I pick the Top 5 winners from.
Wow... this is so moving. The texture makes it look like its a painting. This is absolutely stunning.
the colors the textures... its just gorgeous!
I love how the brick pops... but I love that your looking into this persons world. what a great photo.
I love this! I would love to have a view like this! Its a great photo!
This is a great prospective. I feel like I am there listening.
Okay I'm sorry but I just had to share this one too....
These little gummy bears stole my heart I love that you can see their little shadows and I just want to eat them up!
Congrats guys! Grab you button below
Remember I only pick photos from the Flickr Group so please add yours to it!
I would love to see them!!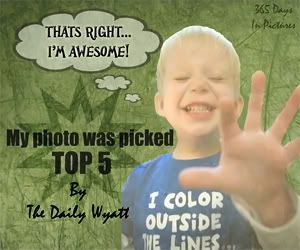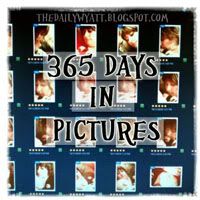 also linking up to
Click. Read. Say No.
This Linky is open until Tuesday
***Remember the New linky I will be hosting starts March 3rd***
Click the picture for more info. Tweet