Hi Guys! How has everyone's week of picture taken been? Mine has be AWESOME! Heck ya!!
I picked up my camera everyday with out thinking that I had too. I have so many favorites that I am showing a lot more then just one a day... sorry I cant help myself.
78: This is Wyatt passed out after a long morning of picking on
OUR CATS
.
79: Wyatt and I went out side and saw spring. It was wonderful.
81: This is a piece of barbwire on the fence of my apartment dividing us from the high school.
82: I forgot to change my camera from manual focus to auto focus but when I looked through the lens and saw the gorgeous colors I kept shooting Wyatt coloring in the sunshine. I like it.
84: Soooo... Wyatt sees ghost and I believe them to be real ones because he has been seeing them since well forever and once he starting talking he kept telling us over and over about them and we NEVER ONCE told him or had him watching anything about ghost.
He has a "mean" one who visits him (a lot) and a "nice" one. Tonight as I was writing this he woke up because the mean one was biting him. which seems to be happening a lot lately. (yes there are marks... scary.)
So I gave him a late night drink and shooed the ghost away and put him back to sleep.
if you have any ideas on how to get rid of the mean one that would be great.
-----------------------------------------------------------------------------------------------------
SKC Photography:
I adore her photos the detail and beauty of them makes me yearn to be able to take shots like these.
They are stunning.
Now I know:
Wow really, these are amazing. They truly bring the spring fever out in me. absolutely gorgeous!
My (Boys)terous life:
I love the reflection and DOF.
It looks like art love it!
C burns:
Inspire me:
I love that you can see her cute curls and eyelashes its lovely.
Great job guys!
and thank you to all that upload your shots in our group daily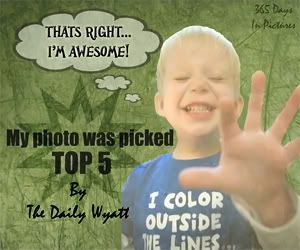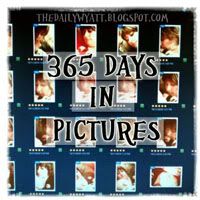 linky open until Tuesday
Tweet