Ahhh soo I totally forgot that it was Wednesday! Eeek… I am sorry that this is up late. But better late than never.
Valentines was nice. Cody and I normally don't do anything big for each other but this year he sent roses to my work that towered over my office computer plus when I got home he had chocolate covered strawberries waiting for me. Then he watched the Jazz game and I watch my shows. Then we met up later that night after the game was over and watch the movie 300.
All in all. It was an amazing Valentines day. How was yours?
---
Join me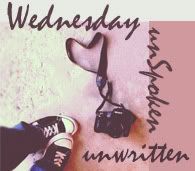 ---
Tweet