---
---
We went on a date tonight, it was unplanned. We actually threw on clothes that was left on the floor, and called the mother in law to come over to watch our TV as Wyatt slept.
It wasn't the best date ever OMG I cant wait to spend the rest of my life with this new guy kind of date. It was the I'm married, have a child, my clothes stick and I didn't even bother to put on make up because he already gets "ALLL this" kind of date.
We rode in silence on the way to the theater as we listened to Neil Young. We ate most of the popcorn during the previews and talk about work.
We laughed when the dollar theater put the wrong movie on and laughed harder when we didn't notice that it happened until they apologized. ha.
We rode home again in silence, while listening to Neil Young but this time we held hands.
Sometimes you just need to get out.
---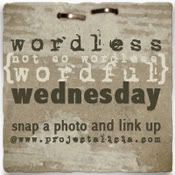 <<Join me>>
---
Tweet