Hey, HI! Its Texture Thursday once again! yippee do da day!!
Everyone joining me from last week... Welcome back! And, if you're here for the first time, I hope you totally join in on the fun! The whole point of Texture Thursday is to look at photography from a different point of view. Meaning that you can either enter a photo that has texture already in it or add some of your own. If your not quite sure what I mean I give examples
HERE
.
If you didn't know by now I have a little photo biz and my June completely book up this year. So I have been a busy bee between working my full time job at Sears, being a momma and wife (almost 4 years as one! anniversary is coming up!) I also get to spend my days meeting some wonderful people. Today I was lucky to spend my time with The Oge Family. They were absolutely wonderful. Adorable kids, a fun dad and a mom with such a kind spirit. I would shoot this family any day. They were a photographers dream. They listened had fun and very photogenic! Just going through their photos tonight I kept more then I deleted each one different and fun! So for "texture" this week is a little of both. The wall behind them is a great texture but I also added some to give it more depth... Oh I adore this photo!
So now I think you all should check out my
WEBSITE
that I started a month ago and tell me what you think plus if you haven't already "liked" my photog
Facebook page
PLEASE DO! ;)
Also if you noticed last week I added a new feature to Texture Thursday... by coming back and "liking" your favorite texture post I will now be highlighting the one with the most likes each week. So please keeping checking back though out the week and click that like button!
Last week the post with the most "Likes" was...
I would agree with you guys. What a stunning photo and the texture adds so much more to it! I would hang this on my wall for sure.
--------------------------------------------------------------------------------------------------------------------------------------------
Now its your turn lets see what Textures you have this week! Don't forget the guidelines for the linky:
Link only to your post dedicated to texture Thursday not your main URL.

anyone can join in at anytime.

Grab my button so others can find the linky and join in the fun too!

try to visit others blogs and give some comment love! Because we all love comments. ;)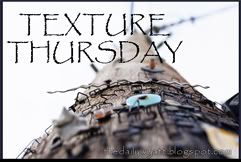 Tweet