I am a working mom. That means 40 hours a week I am literally spending my time worry about if my shoe department is cleaned, straighten, has product and if my employees are actually doing what I ask. But when I clock out and especially on my days off I am NOT a working mom. My focus shifts. The thought of Sears is out of my mind and with it being summer we normally have a pre packed bag filled with snacks, swim suits, sun screen and everything you'd need to escape from reality. Wednesday was no different.
We started off at the pool with our really good
dare I say best
friend Sherri and her adorable son Brooklyn. It was completely packed. There was no parking and we even had to wait in line until the pool was no longer at capacity to be let in.
This was the first time this year that we went to an actual pool with a friend so Wyatt was a little shy and needed a nap but Oh my did Brooklyn have a blast. There were moments that Sherri and I had to stop our conversation and look for him. He was a brave little man.
Wyatt stayed close to me which I was totally okay with because I have a fear of him getting lost or heaven forbid kidnapped so the closer he is to me in a big crowded area the better. We stayed at that pool until my back was completely sunburned and the water became warm.
We then came home I forced Wyatt into a nap until Daddy got home from work then we headed off to the first baseball game of the season. The seats were full, the air was sticky as the sound of the crowd overwhelm us with their random conversations. I longed for a hotdog smothered in relish and couldn't wait to sing the fight songs do the wave and watch as we almost won.
But the real treat was watching Wyatt and Cody interact. Wyatt adores his daddy especially when he knows that moments like these with him are rare. (since he works longer hours then me.) I sit back and watch as Wyatt longs for the moments that Cody picks him up and sits him in his lap talks to him about what baseball is and allows him to wear his coveted baseball hat.
Wyatt never leaves Dad's lap besides the occasional bathroom break. The sun starts to set and the game becomes more intense and here was my little man watching what he's dad more the game and copied every little clap Cody did, every little cheer and did it with such pride. Even though we lost the game by 1 point Wyatt won.
After the game with stayed in our seats for a firework show the whole time Wyatt stayed cuddled close to his Daddy's chest. and "Ooo'd" and "Ahhh'd" when Cody did.
We drove home that night with the windows down as the sweet summer air crawled in between the seats. Wyatt fell fast asleep as I drifted off in a day dream watching the buildings pass us by listening to Cody singing along to the radio.
Oh, It was a good summer night. Filled with a ton of love.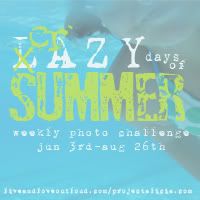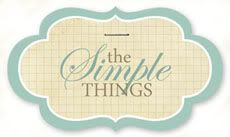 Tweet