So, yah. I was "forced" to not be on the computer this week (by week I mean like 3 days.) by my that husband of mine (which by the way he picked
the laundry
. Phish the easy one. lame.) because he says that I spend WAAAAAY tooooooo much time (that was in his voice.) on it. Which I Toooooottalllllyyyyy disagree with. (that was in my voice.) phish.
Which thanks to him, I am behind on all my clients edits, redoing my photog biz (which I am excited about.) all my personal edits, emails and well my sanity. gosh.
Today he told me that it didn't count because I was still on the ipad,
Twitter
, and
facebook
but I pointed out that I WASNT on the computer computer. so it didn't. SO THERE!
I win.
Any who, Since I didn't have time to get anything together to blog about like I wanted too (the kid wouldn't sleep.) I will share the one Personal picture I edited today and give you tips on the edit.
It will be like the best post you have ever read in your entire life! OH MY GOSH, Are you ready?!!?!?!?
BAM!
the picture:
BAM!
The tips:
Do a "clean edit" (fix contrast levels etc.)
Use a boost action (from PW)
Add a texture (then you can link up your photo on Thursday for Texture Thursday. Wow, that's exciting.)
Erase the texture off the face/body
reduce the noise
sharpen
add copy write
then your done
its that easy
holy moly
wasn't that the best post ever!
OH MY GOSH, it was.
BAM!
The finished product:
I bet your wondering what we did and why Wyatt is sooooo freakin cute in that picture. (unless you follow me on FB/Twitter. You would already know but SHHHH…. dont tell anyone. Its gonna be a surprise!)
But I cant tell you YET! (cause the pics are not edited duh!)
You will just have to wait!
Can I also tell you that I am sooo looking forward to this weekend because I will be going on a mini vaca with my fam for my dad's bday.
I sOOOOOOsososososososososooooooo soso so need it. (work sucks. DID you SEE the mess I was forced to clean this week! if not check it out
HERE!
)
okay. I am done. I am going to bed. (by bed I mean watch court tv until I fall asleep on the couch because I drank way to much mt dew.)
Good night.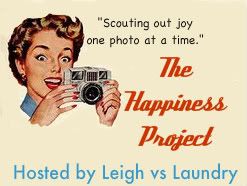 Tweet