January
February
March
April
May
June
July
August
September
October
November
December
These were very hard to choose and if I could I would show you every single picture of Wyatt I took edited and non edited and I would share every single memory we had this year.
I would talk about the joy we had going on our spontaneous adventures, the talks about being brave, mastering potty training, learning to balance being a working mom and still finding time for each other but and most of all I would show you the love we had for each other, they way we leaned on each other in moments that only family could help you through.
This year Wyatt has grown so much that he literally has become my closest and dearest friend and the relationship we have now is more wonderful than it was when he was born. Thank you son for being a part of my life and bringing that necessary joy that I needed.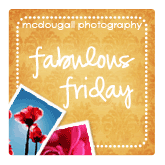 Tweet