---
Now, If you have read this blog from the very beginning you know that Cody's and I relationship has been an interesting one. We have had our ups and downs a lot and once I left him. (But came back after a week)
Marriage is hard people and no one tells you that. A lot of people go into it thinking its your happily ever after and they stop putting in the work. For the first year we were married we did just that. We stopped working on us and of course you are going to fail if you don't try to succeed.
The week that I left, I learned a lot. I learned that I was a selfish little girl. I was acting like a teenager who had hurt feelings and expected him to know why. How could he know why if I never told him. So when I came back home we changed our attitudes and began to look at things differently.
That was almost 2 years ago.
Can I say that we haven't fought and that we've been happy ever since of course I cant because we have. But we now take the time to be there for each other and understand each others Love Language. We work at it because we love each other too much for us not too.
With that being said what I wanted this post to be about was about Love languages Go take this quiz and see what yours and your significant others is. Because after learning what Cody's was I understand a little more how to make sure he is feeling like he is loved and him to me.
Here's what ours are:
Cody has two (of course he does.):
Receiving Gifts & Physical Touch
Ha-ha… I love that he likes to be touched and gifts. Isn't he lucky. ;)
And mine:
Words of Affirmation
I want him to tell me how he feels about me alllllllllllll the time. ha-ha.
What's yours?
***SIDE NOTE**** Already I have gotten emails asking if we are fine and If I left him… People please read through the whole post. This was 2 years ago. Not now, We are fine. I love him, he loves me. This was an example. Thanks for your concern. But we are good.******
---
Join me.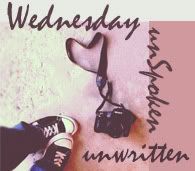 Tweet